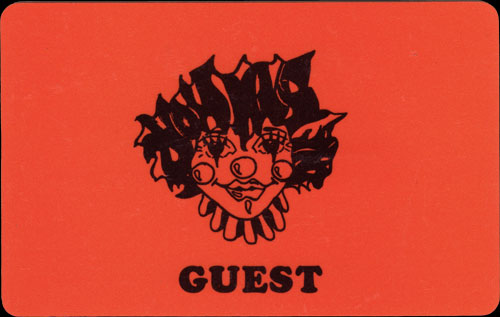 Gentle Readers,
Today marks an important moment in 
Fierce Warres and Faithfull Loves
's
(
FWFL's) life. Today we have our first guest blogger (And without telling too much, there is much more planned for all of you).
Our Guest hails from that wonderful land where you you ask someone what exit they take, rather than their hometown....Yes, New Jersey. Although she is currently galavanting around the home of Grey's Anatomy and McDreamy, Seattle. I am officially jealous.
Let me introduce you to Laura. She is an all time entertainment guru, specializing in the antics of Kayne, Rihanna, and Tyra. From personal experience, I can tell you that she is a mad-hot crazy dancer and can kick some ass on Mortal Kombat. She often spends her limited spare time rocking out on the mini-accordion or just being generally awesome. Oh and she lives an internet life
here
.
I am pressuring her to become a permanent fixture on this blog, so do welcome her heartily.
-Your Humble Author
P.S. If you are reading this through a feed reader, do click through and see the new banner.